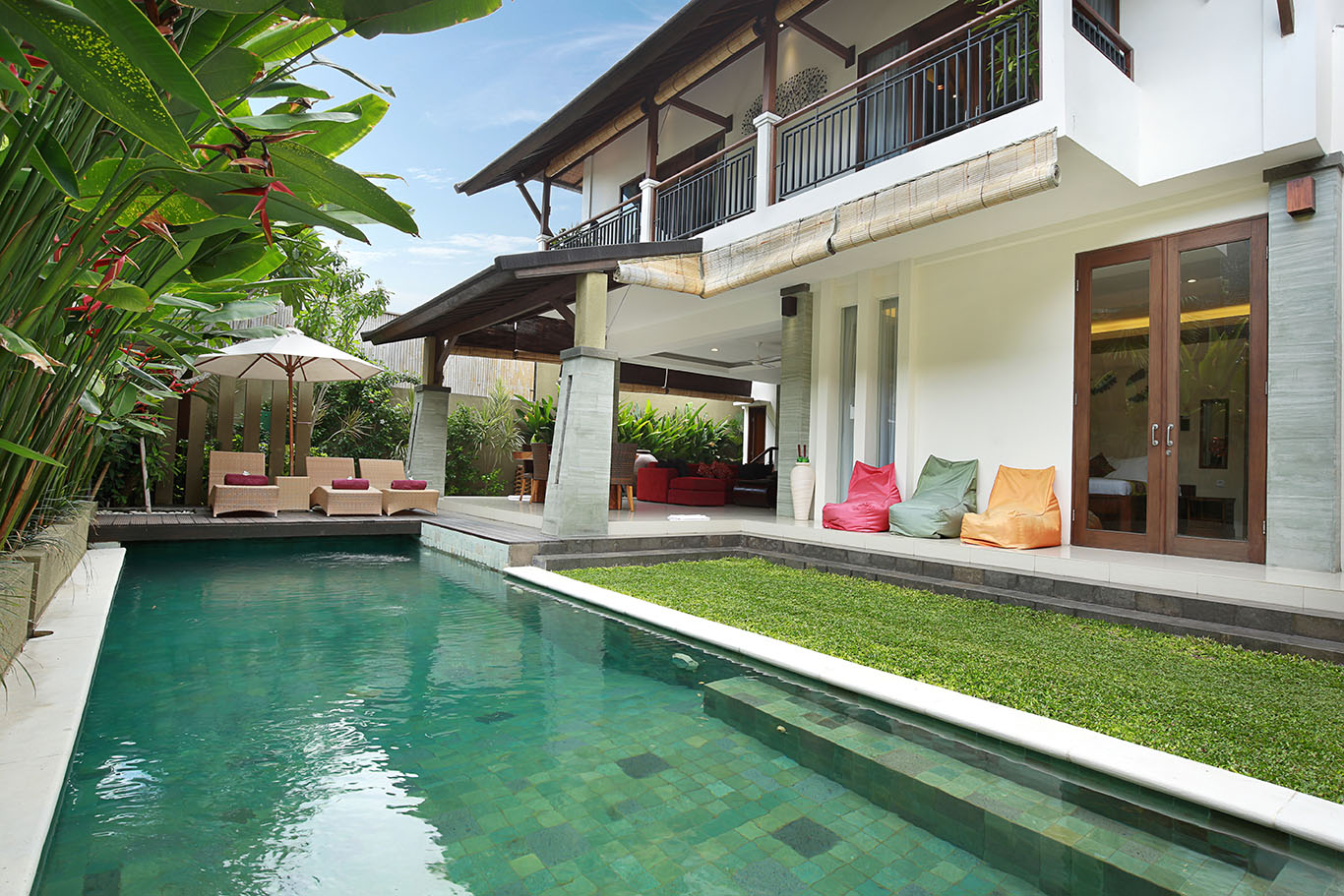 The three bedroom villas offer generous indoor and outdoor areas, state of the art entertainment systems, fully equipped kitchens, a large swimming pool, sun deck and barbecue area. Spacious living and dining areas are generously proportioned for entertaining and enjoying quiet evenings in. A chef is available on request to cater for special meals and barbecues.
The three bedroom villas feature a master bedroom on the ground floor, a luxurious space that overlooks the garden and the pool with full length curtains for privacy. Marble floors throughout, an ensuite bathroom, dressing room, desk and flat screen TV offer comfort and privacy.
The two additional full sized bedrooms are located upstairs, also with ensuite bathrooms, private terraces, dressing rooms, a desk, flat screen TV and a mini bar. A stair gate is available for families.