The Kumpi Villas - Seminyak
We make you feel right at home
The Kumpi Villas is a place you'll be happy to call home on your Bali holiday. Our boutique resort offers four private pool villas equipped with everything you need to enjoy your holiday with family and friends. From a library of best sellers to a modern barbecue, a fully equipped kitchen, a spacious living area, a beautiful garden with a private pool and comfortable bedrooms, we've thought of everything. Choose from 1, 2, 3 and 5 Bedroom villas and enjoy Bali life with your loved ones, extended family or friends. Best of all, you will love this address, right in the heart of Seminyak, close to the beach and leading restaurants and shopping, tucked away from the crowds.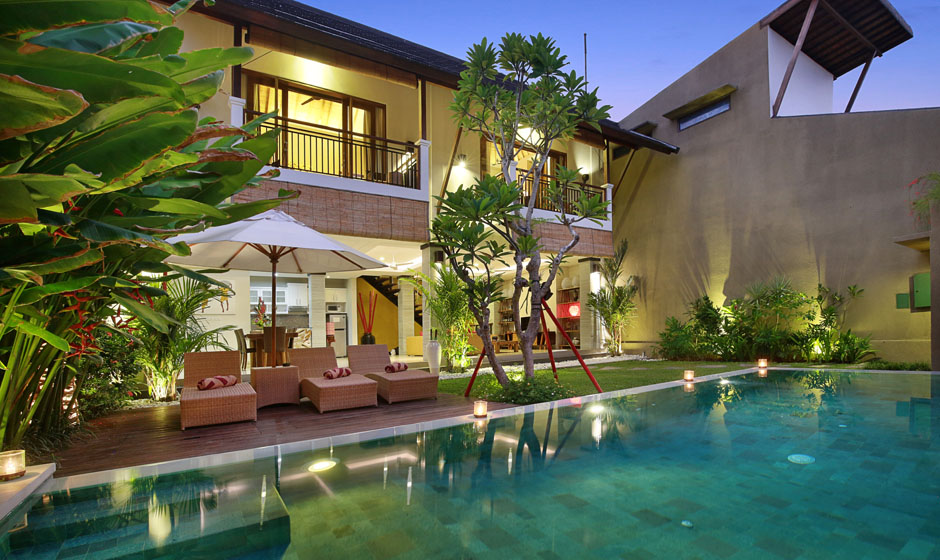 Situated in the heart of Seminyak, our villas offer space, privacy, large private pools set in landscaped gardens and all the comforts of a luxurious holiday home. Choose from 1-5 bedrooms and make yourselves at home.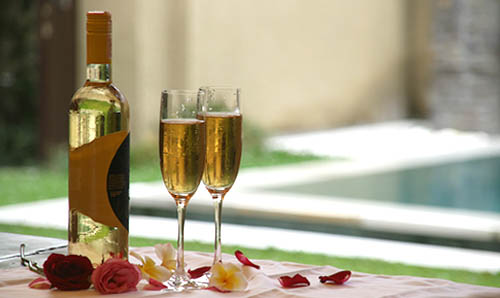 A luxury holiday in our villas begins with a freshly cooked breakfast prepared by our cooks in your private villa. Our chef is available to cook for you on request, take care of the shopping and cleaning up.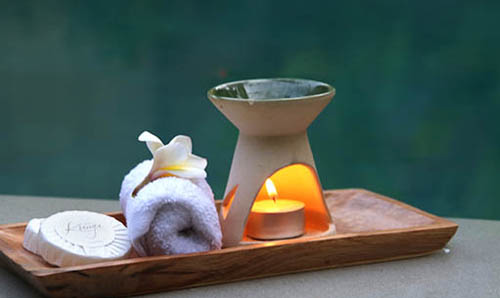 There's nothing as luxurious as having a spa treatment in the privacy of your villa, choose from our extensive menu. For special events our team is on hand to assist with make all your celebrations magical.
The staff was extremely helpful and full of resources. They gave me tips on the surroundings and their restaurant recommendation was excellent. The villa is totally private, clean and spacious. Far enough form the main street to be totally quiet at night. I noticed a previous comment about a noisy AC, but the staff told me they had fixed it. The pool is sparkling clear. Everything is walking distance. Just 3 mn walk down a alley and you are in the heart of Seminyak - restaurants and great shopping all around
Lovely villa with an amazing pool. Butler service for the breakfast is superb . Very quick and nice breakfast.Excellent staff and very warm folks. They try their best to make your stay very pleasant. We came for our daughters 16th birthday and was worth every bit of it
Wonderful stay at The Kumpi Villas. We booked the Kumpi Villas through The Ministry of Villas last minute, and so glad we did! The Kumpi Villas was just wonderful! We love accommodation that is bright, clean (and a little modern), whilst still having some traditional Bali vibes – and The Kumpi Villas ticked all of the boxes!
Another lovely Seminyak Villa We (a group of 5) stayed in a three bedroom villa. ALL of the reviews online were outstanding - which is something I very rarely see. I think the staff are what make this villa enjoyable and the location was great - really close to seminyak square and lots of restaurants!
Excellent facilities and staff. The villa was very spacious and had ideal facilities. The bathroom looked a little tired. The staff were extremely helpful and nothing seemed too much trouble for them. We would definitely recommend it. Seminyak high street and the beach are in walking distance.